Established in 1980 the Historic Touring Car Association of Victoria is a competition club for Touring Cars of a type that competed from post World War II through to 1992.
The cars and the competition categories
Pre -1973 Group N
1972 – 1984 Group C
1985 – 1992 Group A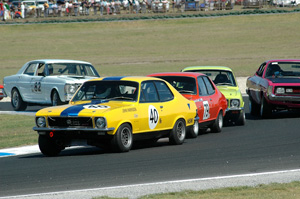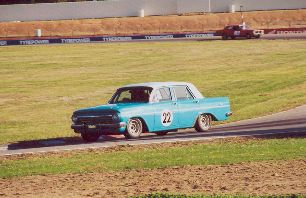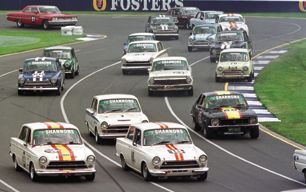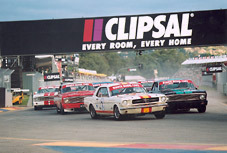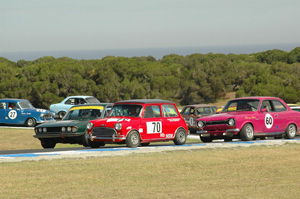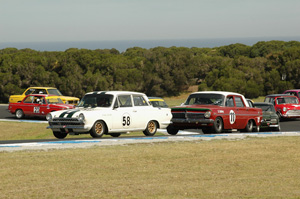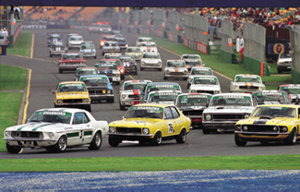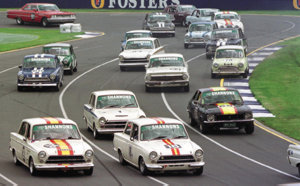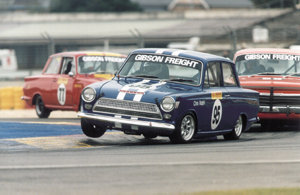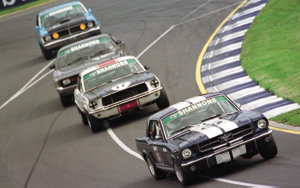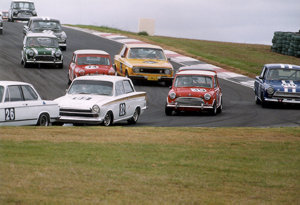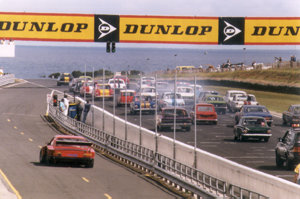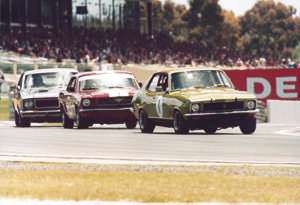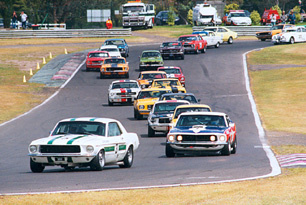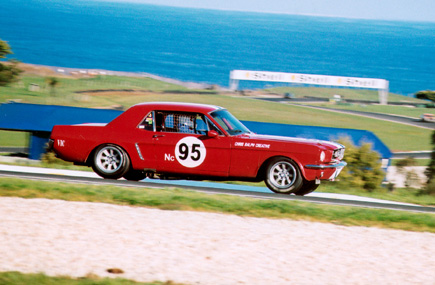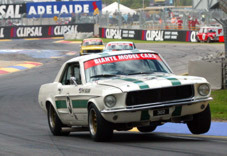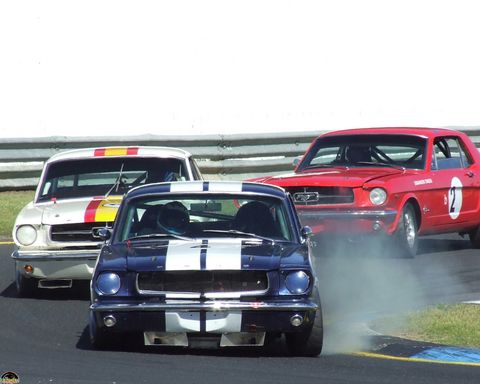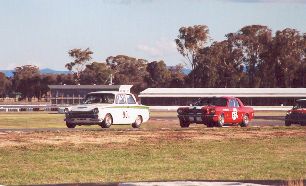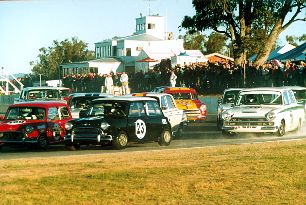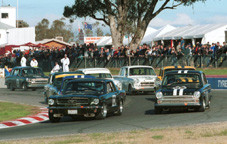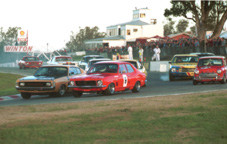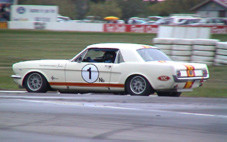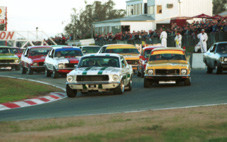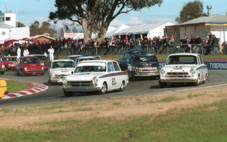 GROUP N Pre-1973
Members race under the Confederation of Australian Motor Sport (CAMS) Group N regulations. Group N covers Production Touring cars and Improved Touring cars built before 31st December 1972 and which are representative of the regulations in force at the time. This Group is split into three time periods defined as: – Group Na (pre 1958) and Group Nb (pre 1965) originally called Appendix J – Group Nc (1966-1972) representing vehicles that raced in the categories originally called Improved Touring and Series Production. Cars are not required to have a competition history. See the CAMS groups by clicking here
See the CAMS rules and regulations by clicking here
Very few if any Appendix J cars survive. Basically they were a road car driven to the track and home again. Most returned to their mundane lives after a blast at the track. Please read the CAMS Manual and website carefully for everything pertaining to the rules. A field of pre-65 cars might see Ford Mustangs, Falcons and Galaxies, Chev Novas and Holden 48-215, FJ, FE and EH Holdens, Lotus Cortinas and Cortina GTs, Minis, Volvo 122s, Alfa Romeos, Hillman Imps and more. Group Nc fields might contain Chev Camaros, Holden Monaros, Kingswoods, and Torana GTR-XU1s, Ford Falcon GT HOs, Boss Mustangs, Capris, Lotus Cortinas, Twin Cam and BDA Escorts, Valiant Chargers, Pacers and Barracudas, Mazda Capellas, BMW 2002s, Datsun 1600s, Alfa Romeo 2000s, Minis and more.
Membership Form (Download Here)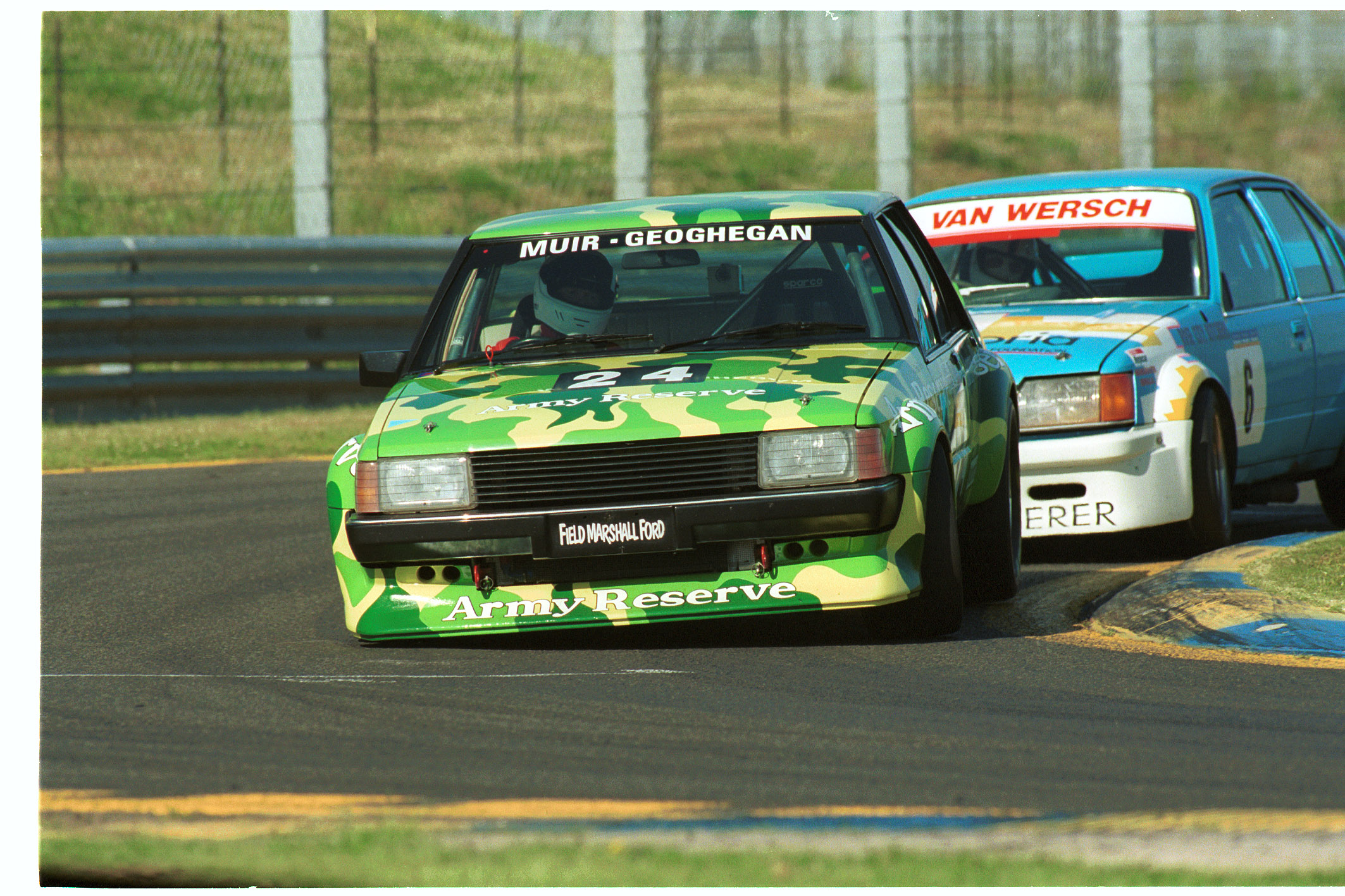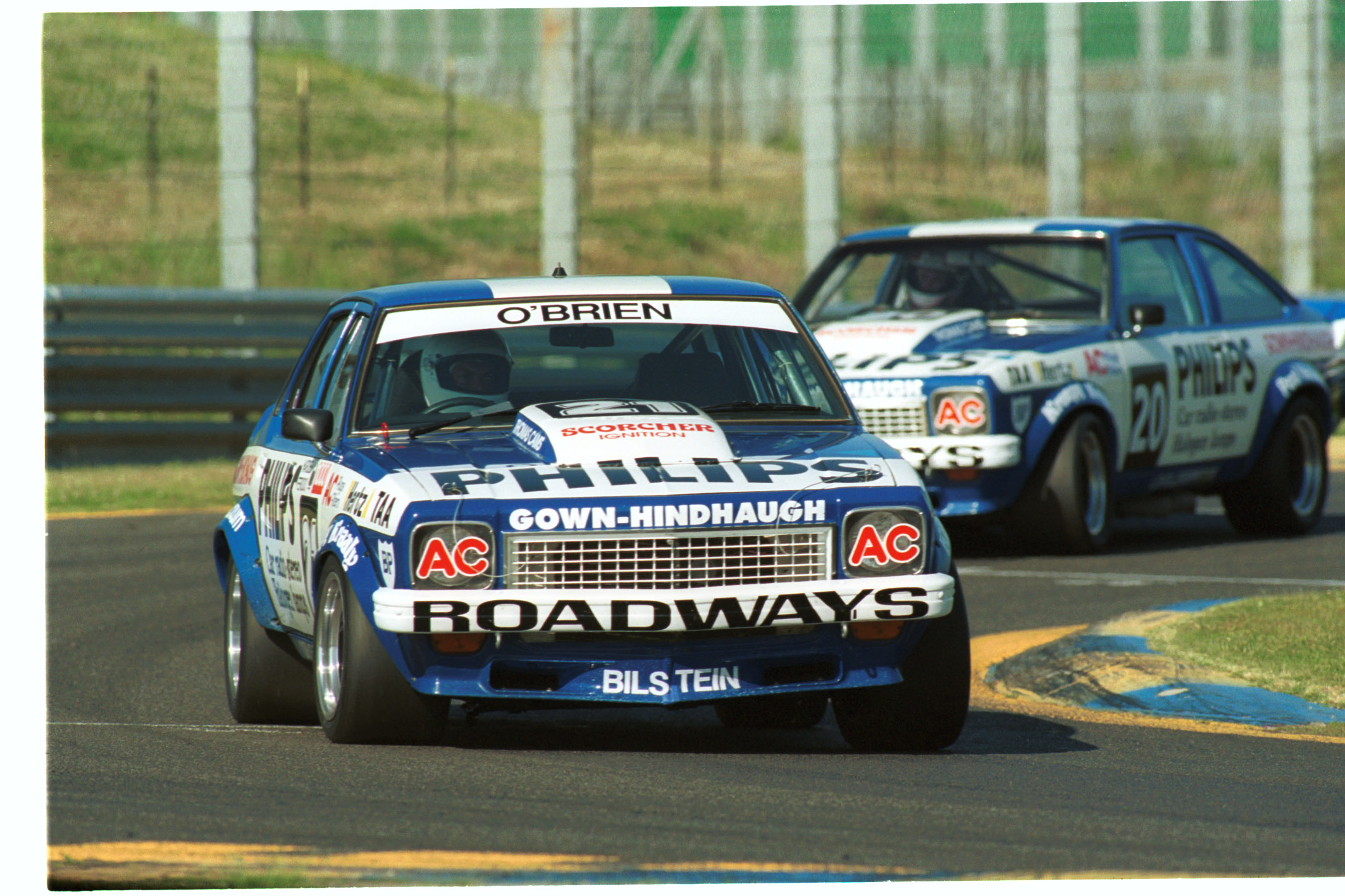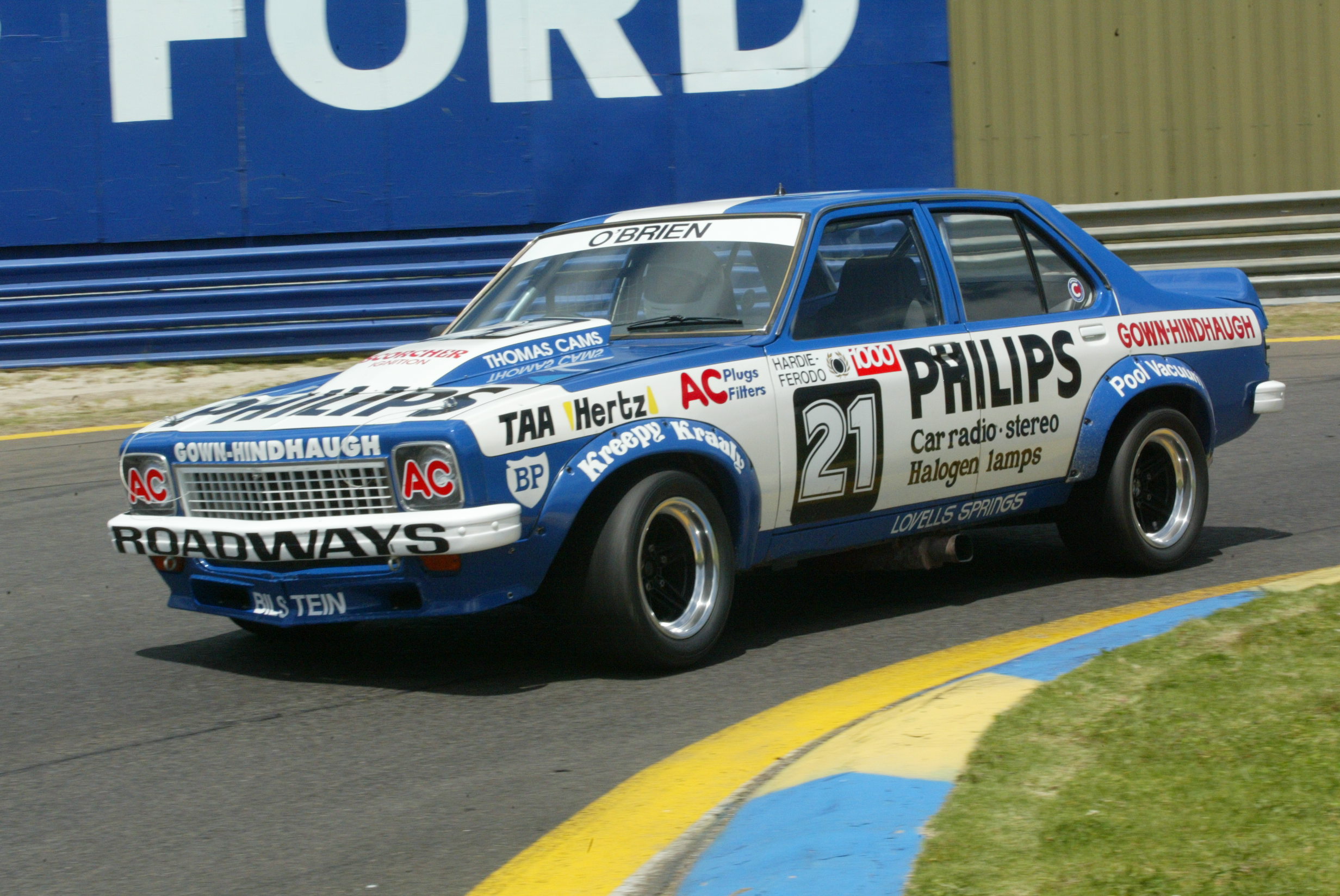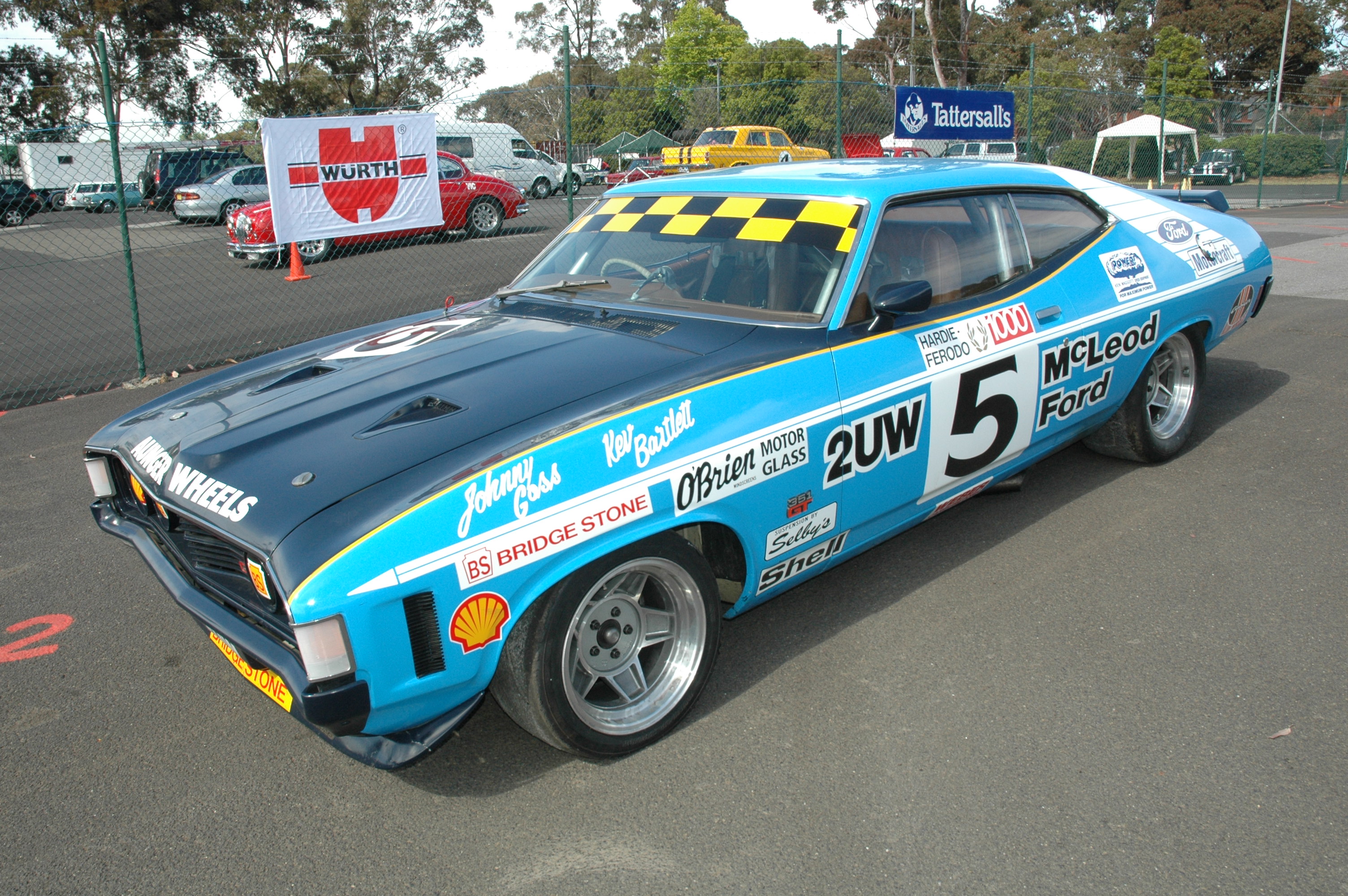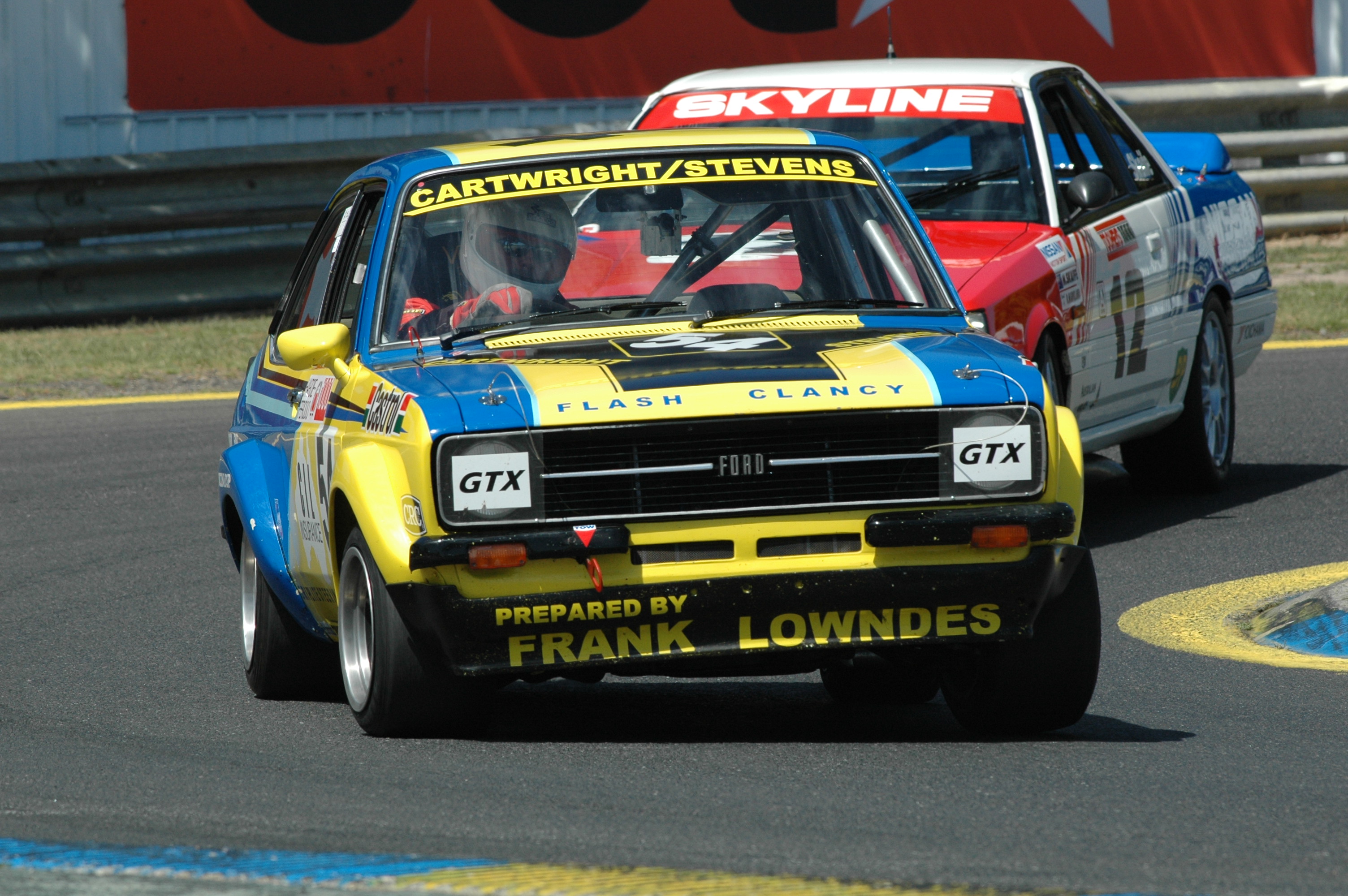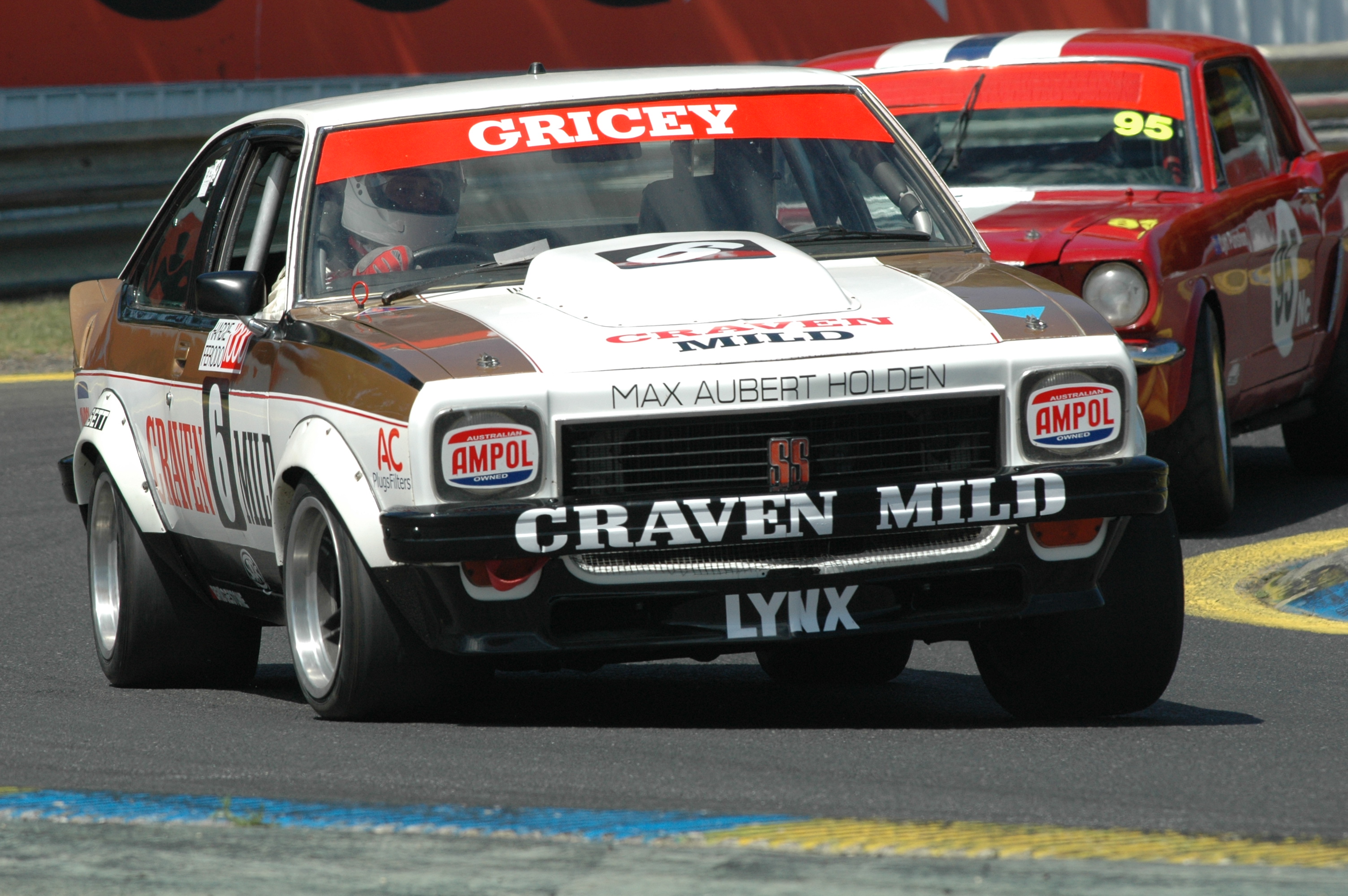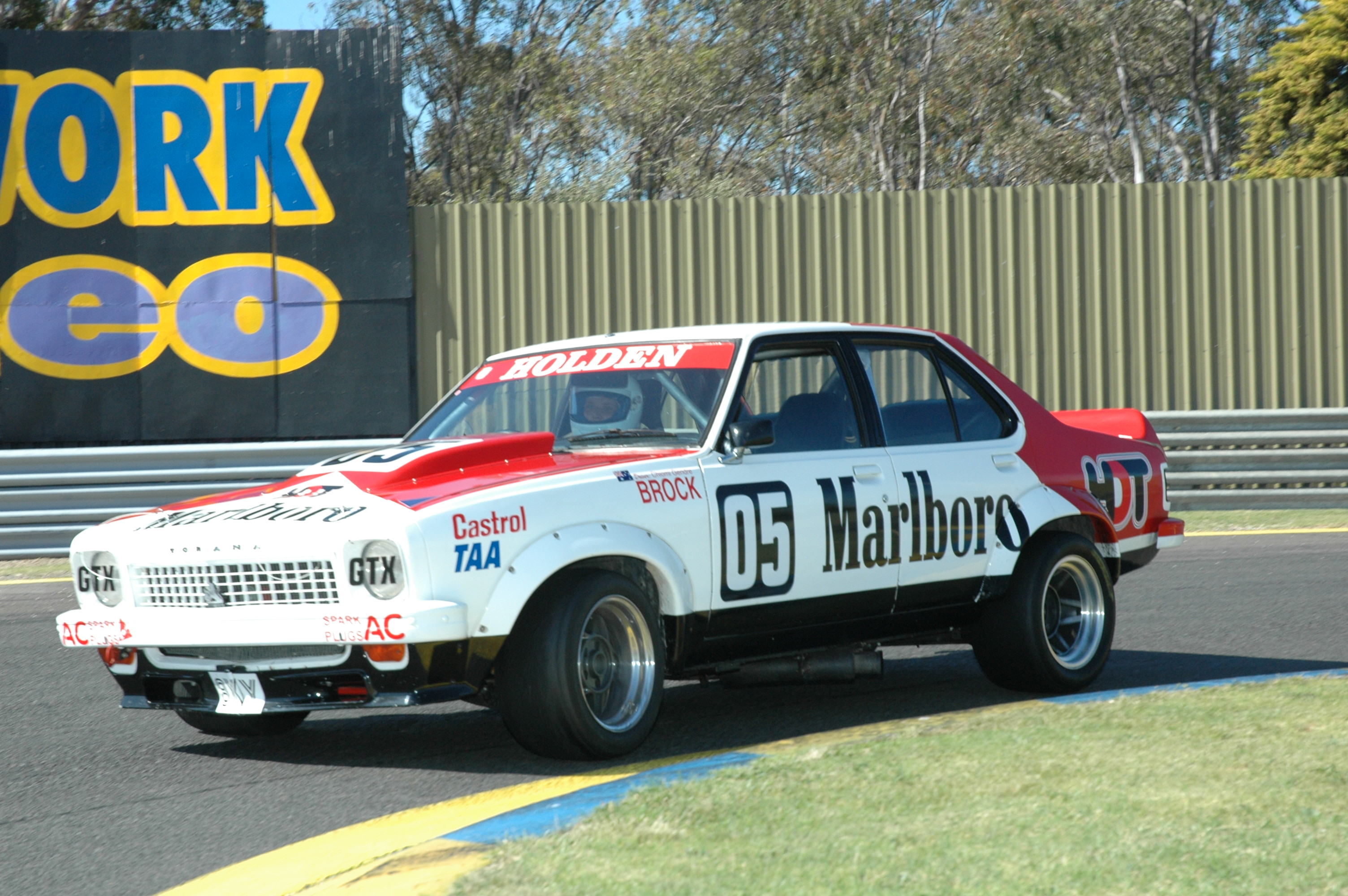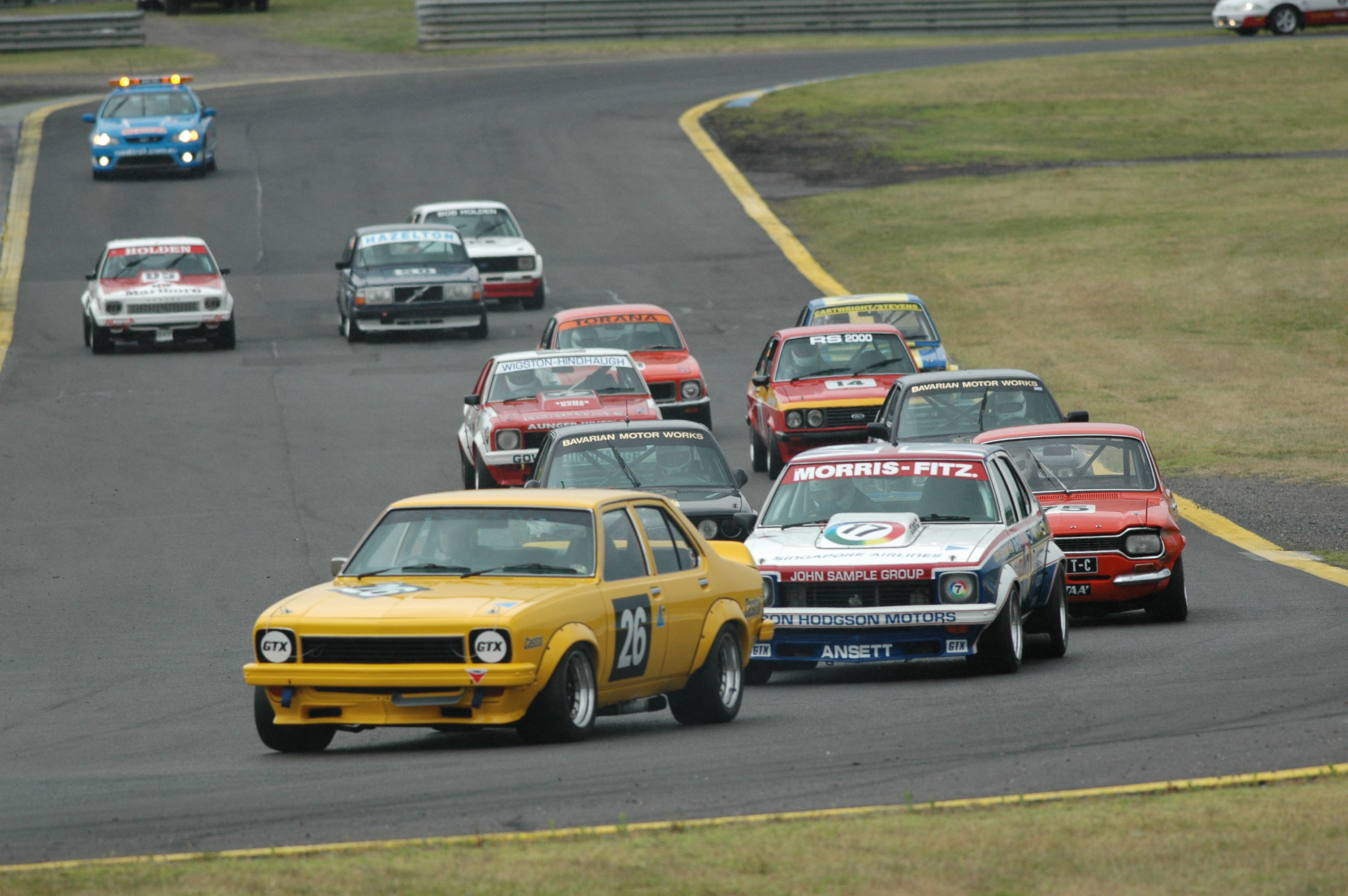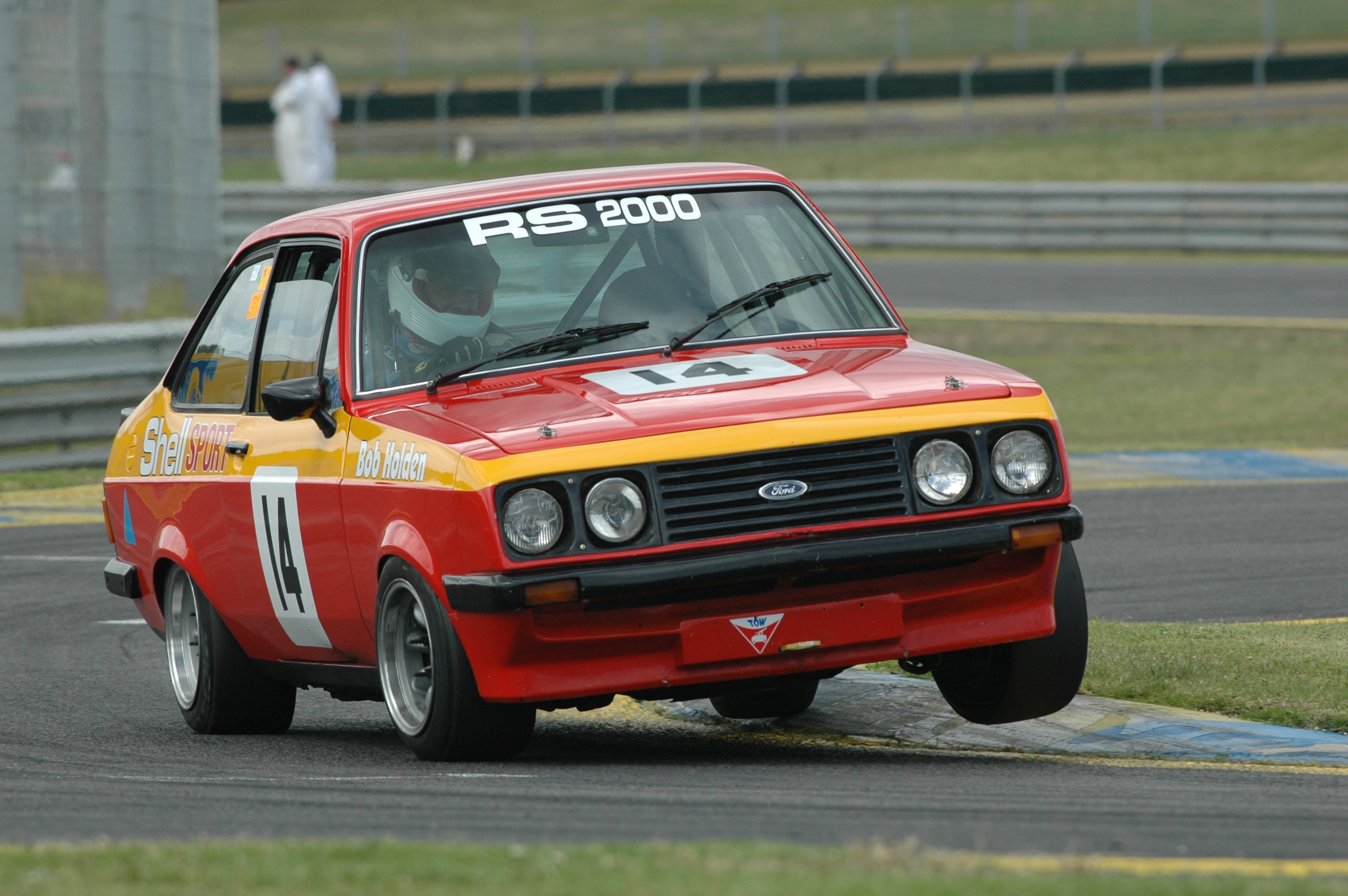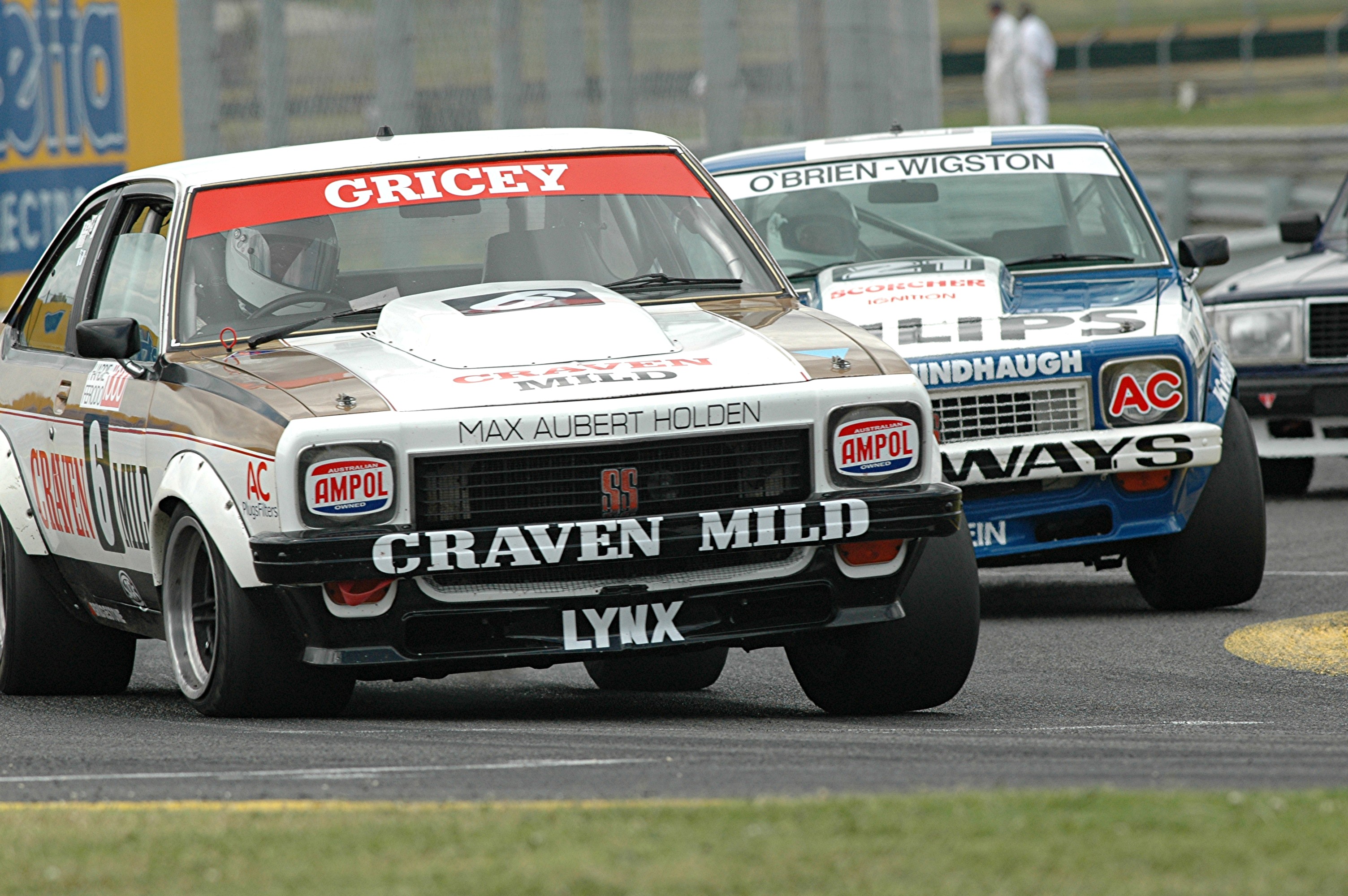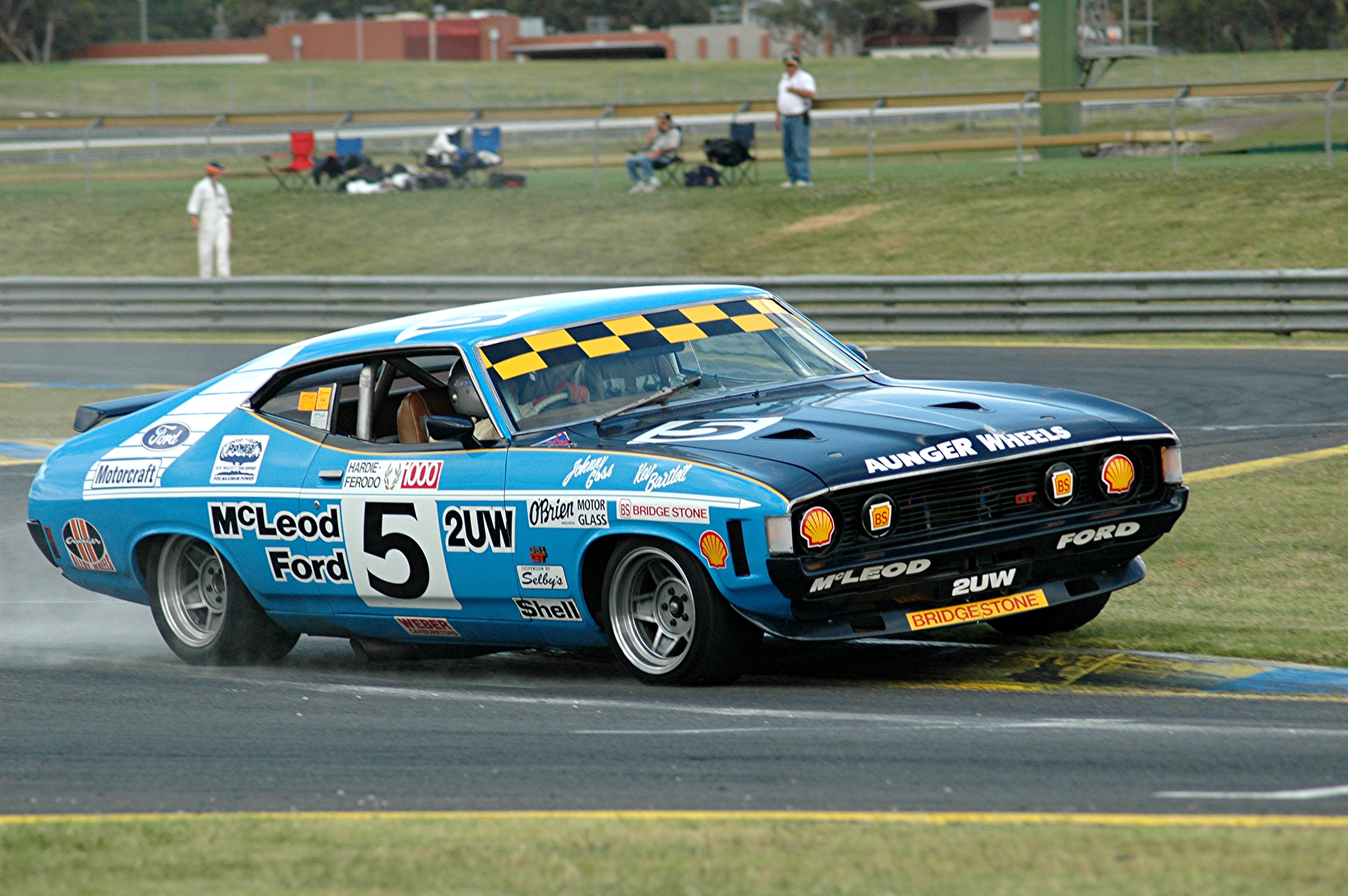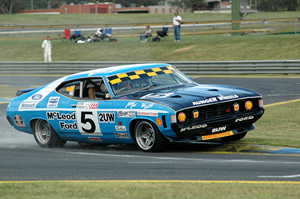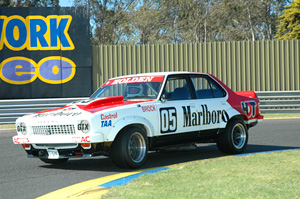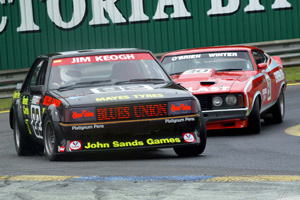 GROUP C 1972-1984
For 1973 CAMS introduced a new Group C Touring Car category to replace both the existing Group C and Group E. The new Group C cars would contest both the Australian Touring Car Championship and the Australian Manufacturers' Championship, the later having previously been contested by Group E cars and run over numerous long distance events such as the Bathurst 500. Group C was an Australian-derived set of rules for touring cars. Every Group C Touring Car is an original competition vehicle from the period 1973 to 1984. Often referred to as "The Big Bangers" because of their straight-through exhausts and big pipes, it was this period that gave birth to the Ford vs Holden rivalry that is such a strong "tribal" influence today. Each car is presented in its original livery and specifications with sponsors names and advertising stickers. Originality is of prime importance. The cars were loud and brash. Big noise, big flares, big wheels and even bigger names – Brock, Johnson, Moffat, Bond, Grice, Bartlett to name a few. It was a time when "win on Sunday" meant "sell on Monday". These original cars include the Greens Tuf Falcon, Marlboro Holden Toranas (L34, XU1, A9X), Commodores, JPS BMWs, Escorts, Celicas, Alfas, Dolomites Capris, Exa turbos, Mazdas, Audi and many many more. The usual capacity division was above and below 2 litres. For more information
See the CAMS definition by clicking here
See the CAMS rules and regulations by clicking here
Membership Form (Download Here)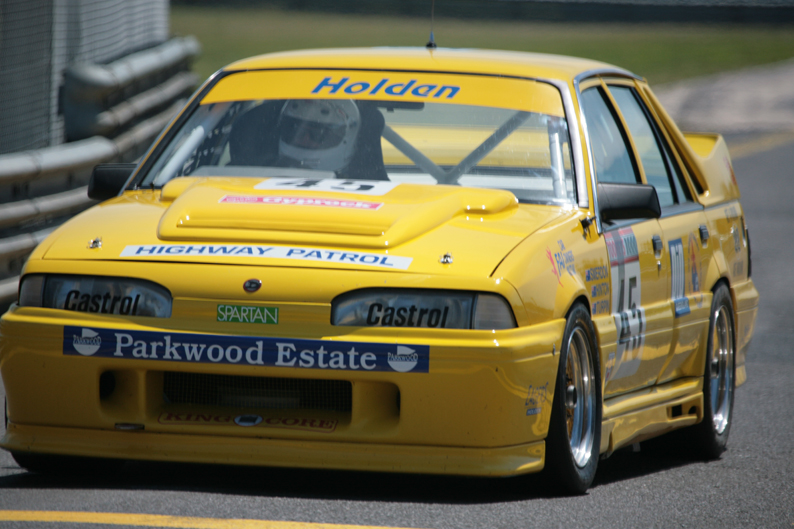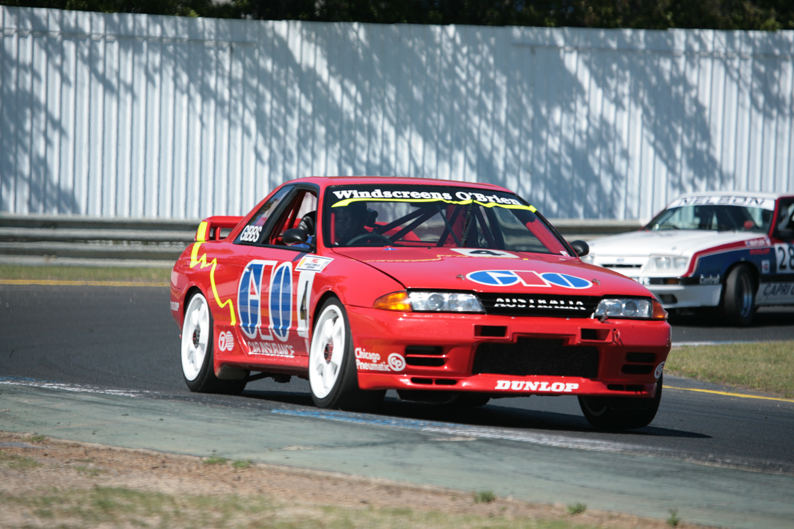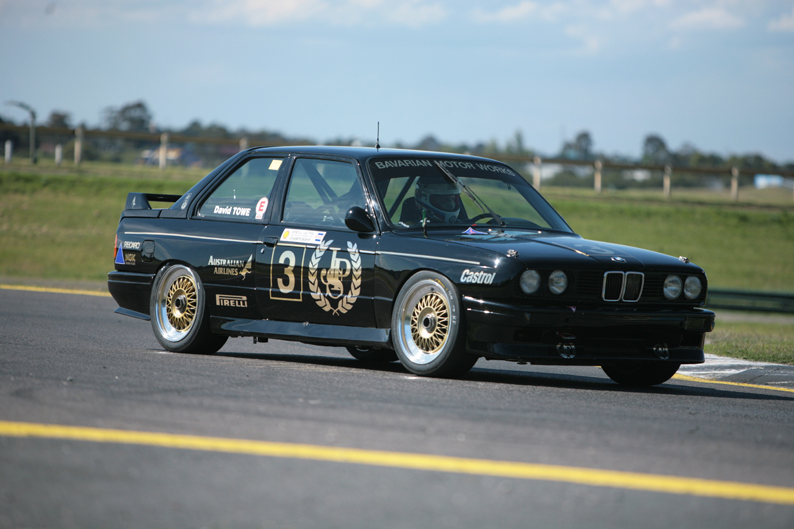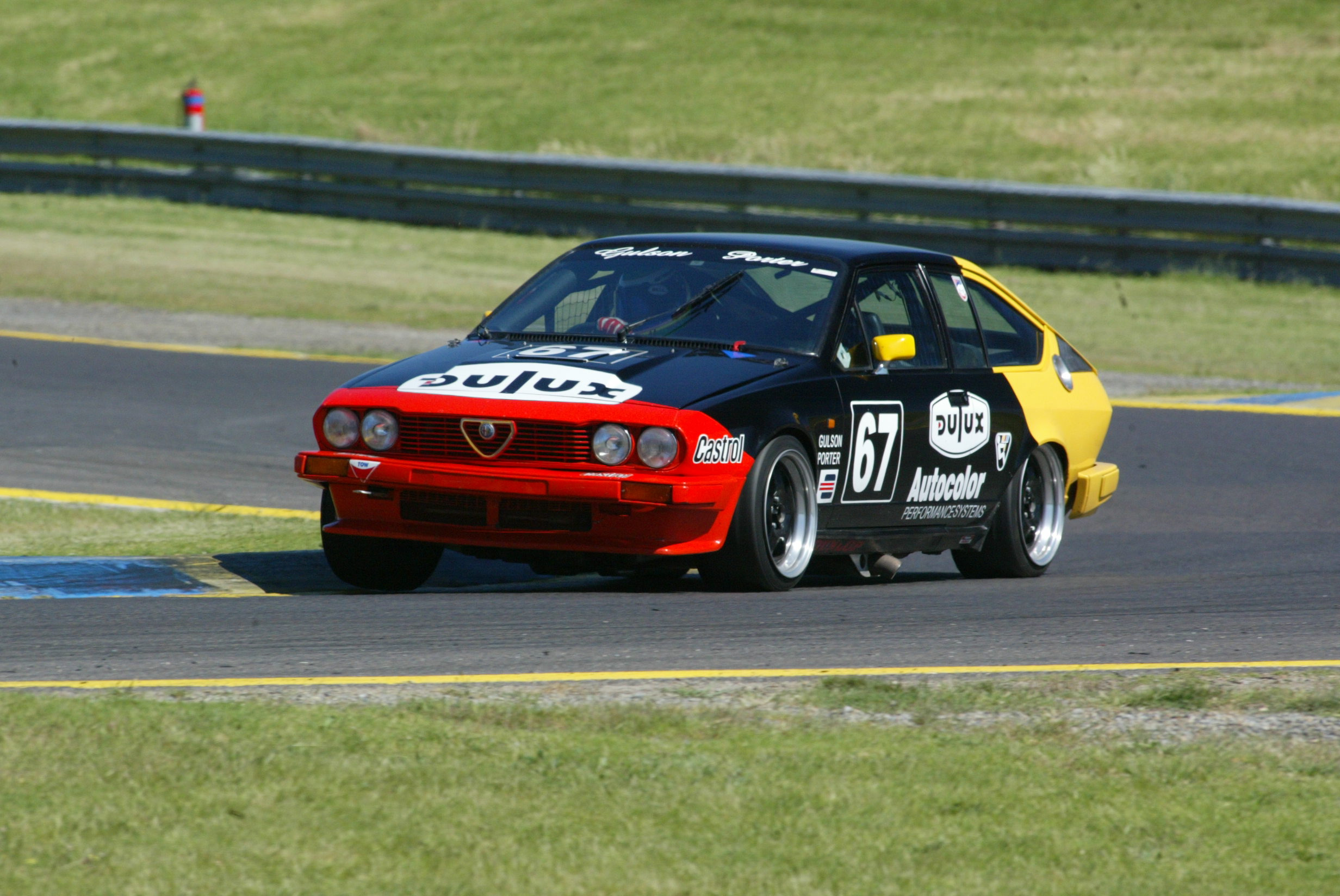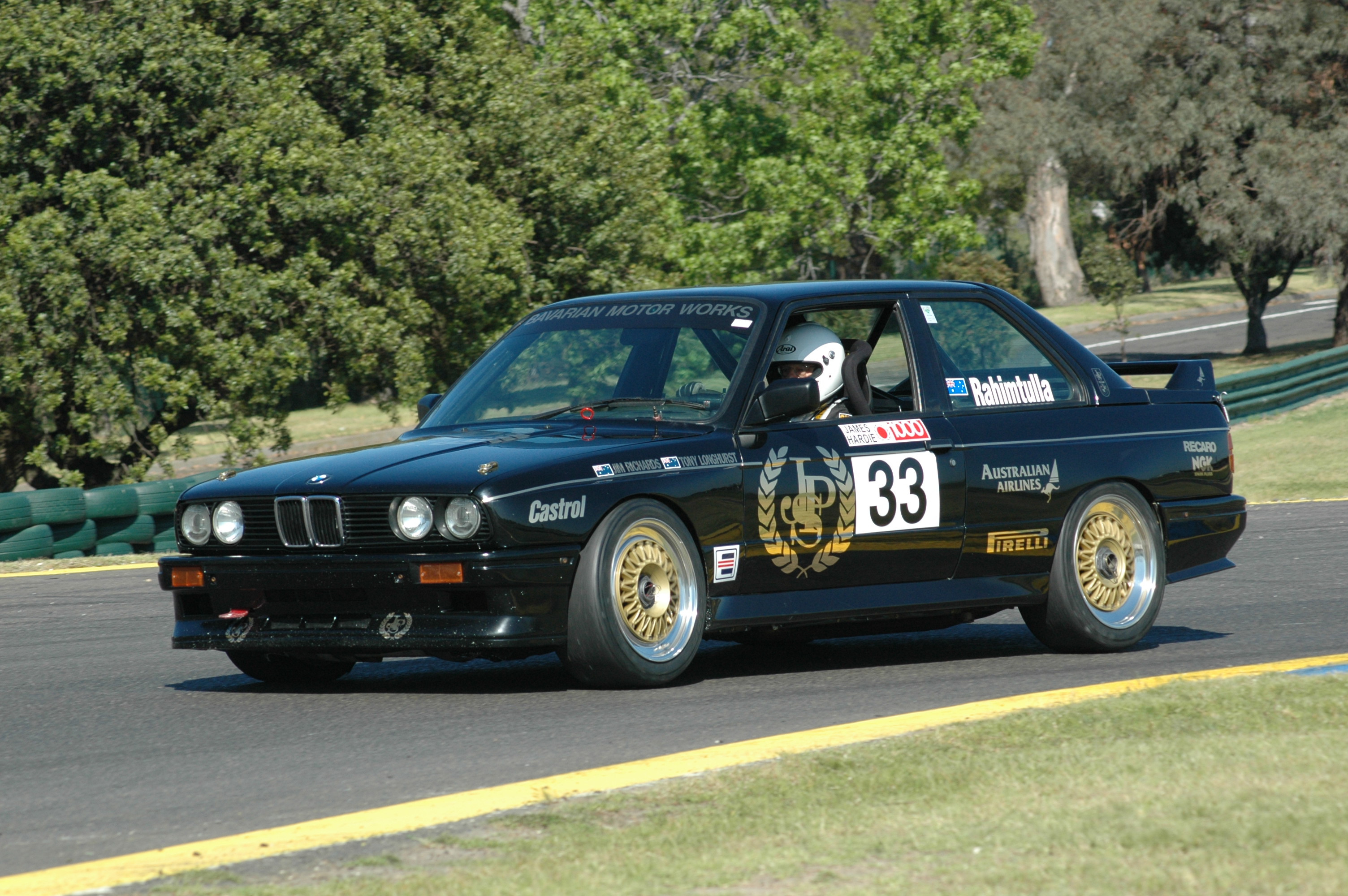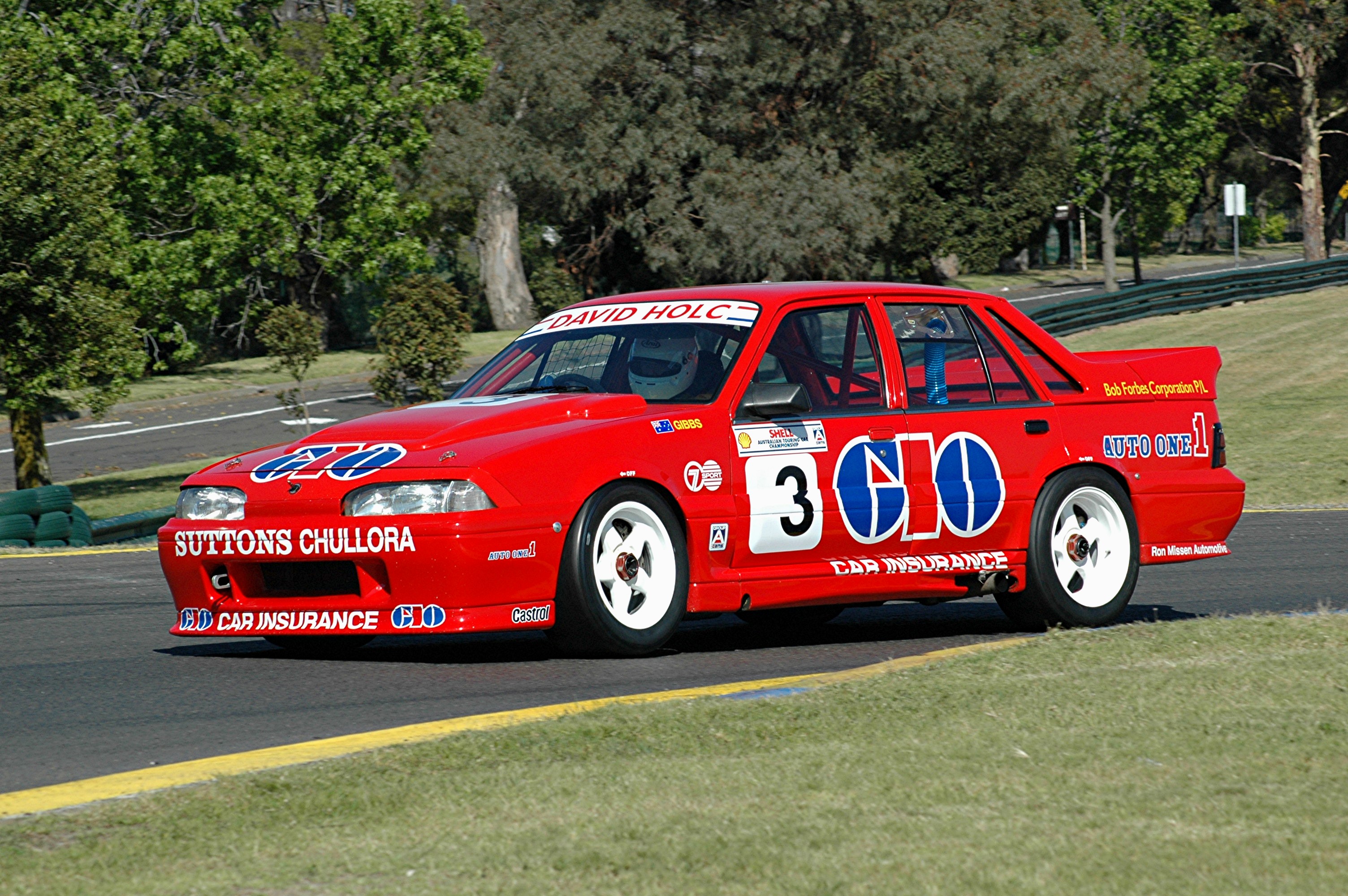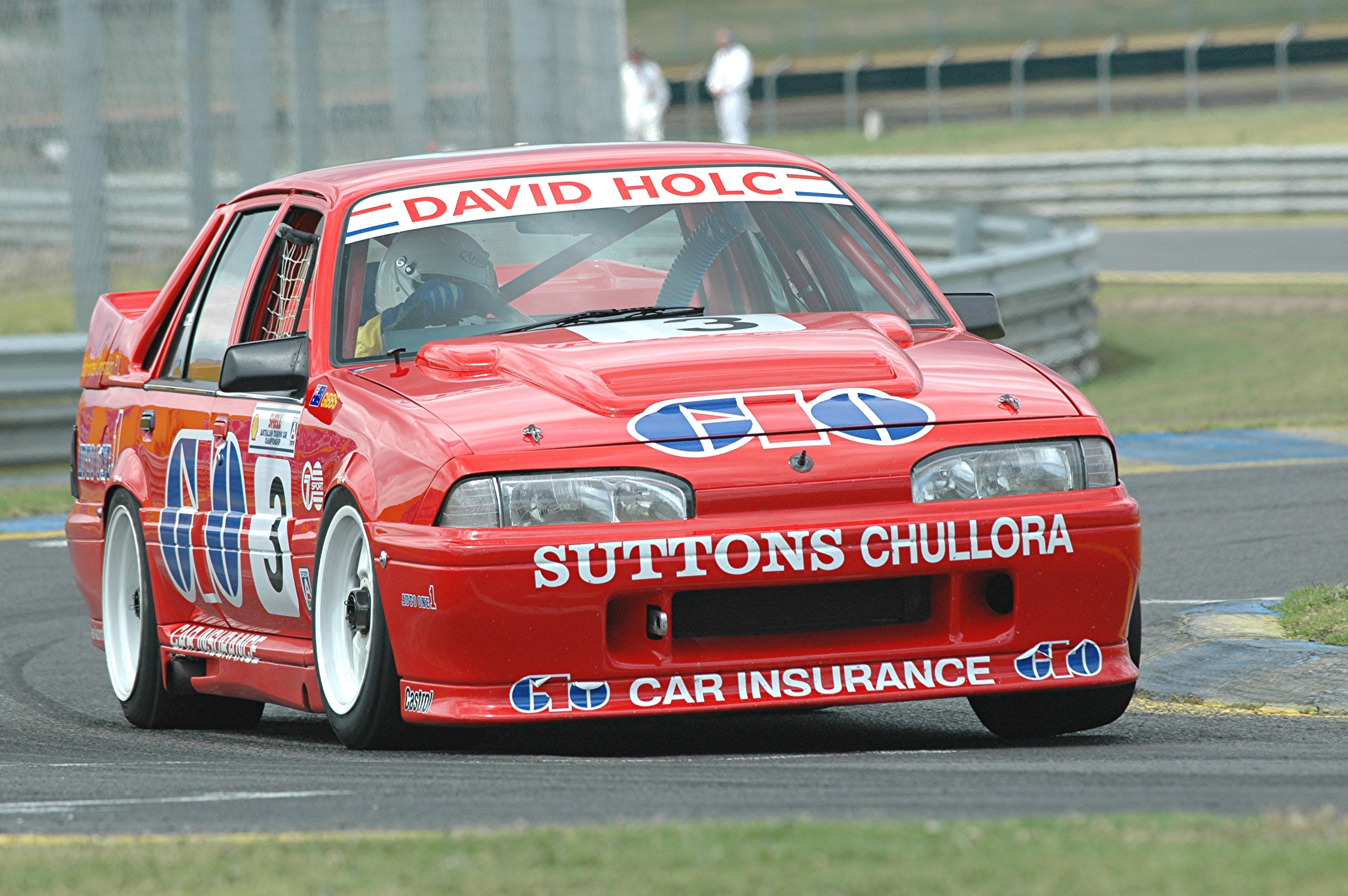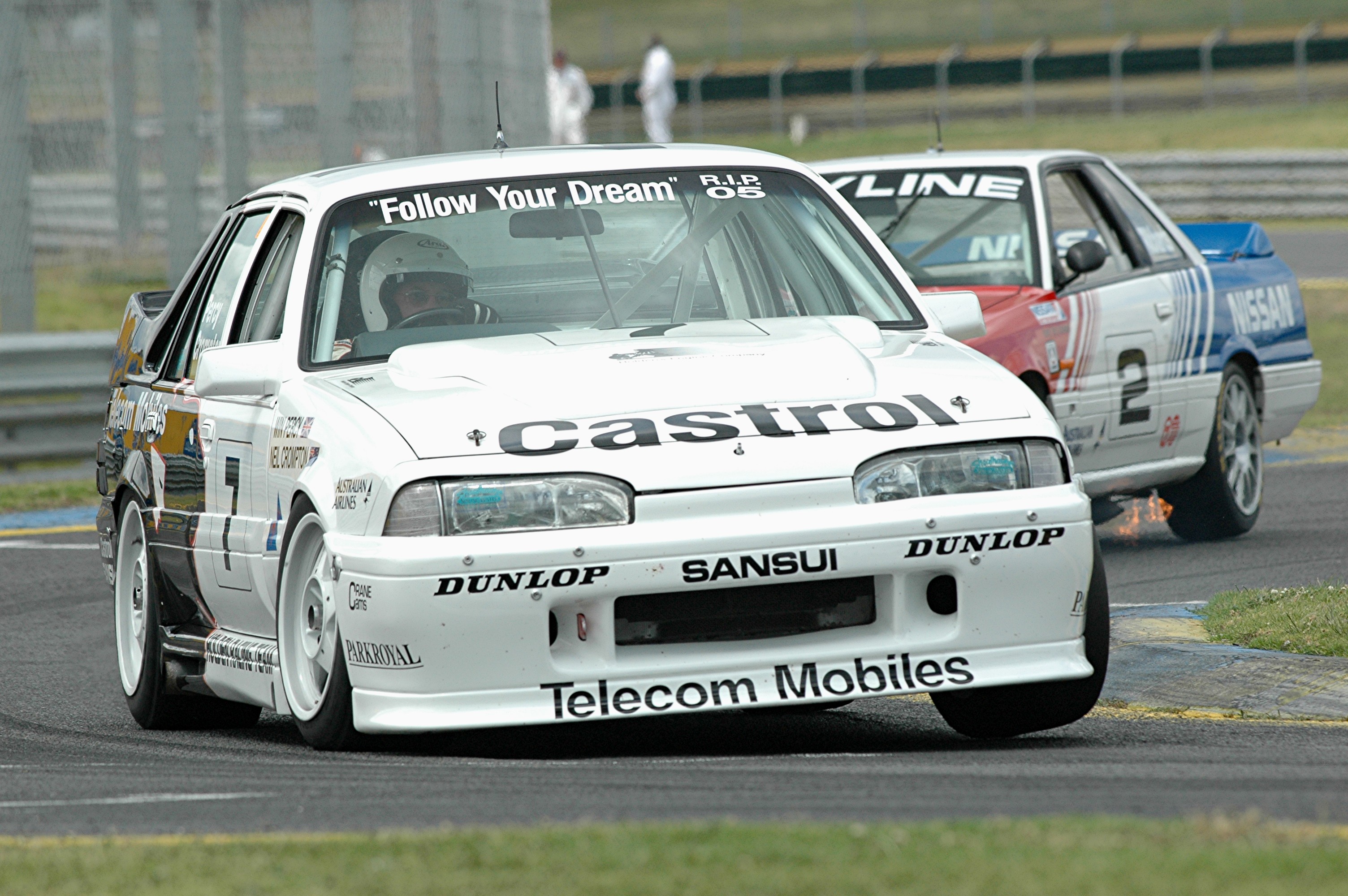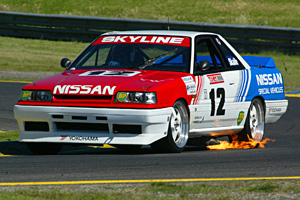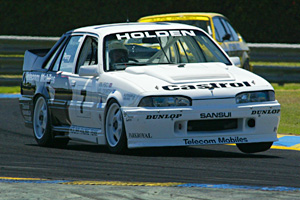 GROUP A 1985-1992
In 1985 Australia (CAMS) decided to adopt the international FIA Group A rules. Group A referred to production-derived vehicles limited in terms of power, weight, allowed technology and overall cost. Group A was aimed at ensuring a large number of privately-owned entries in races. What it did do was get together the greatest number of manufacturers in the one racing Group – Nissan, BMW, Ford, GM, Mercedes Benz, Toyota, Holden and more. To qualify for homologation, a minimum number of race specials had to built out of the overall production volume; ie the Sierra Cosworth RS500 was the race bred version of the standard Ford Sierra, the BMW M3 was the race bred version of the 3 series and the Walkinshaw VL Group A Commodore was the race bred version of the Holden Commodore. Rules also required some of the interior panels to be retained, e.g. interior door panels and dashboard. However, not all manufacturers who built such "special" models actually sold them, some stripped the majority of them to rebuild them as stock models.
Historic Touring Car other Club Competitions
The Club runs annual Championships for race, speed and rally events for pre-1973
The Race Championships
The Race Championships are based on outright and capacity class results in nominated race events at circuits during the year.
The Rally Championship
The Rally Championship for pre-1973 Historic Touring Cars is based on a prescribed formula of non-handicap results in nominated tarmac rallies.
The HTCAV also provides an informative monthly magazine, generous member benefits, advice on all aspects and an active social life including a major Presentation Night.